If your family is searching for the best clean tv shows on Netflix we've got some suggestions for you! There's nothing worse than sitting down to watch a show with your family, only to be mortified by what you are seeing on the screen. While it may seem like high quality family programs are hard to come by, we have managed to find a ton online that we really like.
Clean Netflix Shows for Families
A few years ago we gave up cable when we began our journey to simplify our lives.
Giving up cable allowed us to save money and also have more input on what programs our children had access to.
That being said:
We only have one television in our house, so when we do watch a tv show we are usually all watching it together. With two kids under 10 we are careful about what we choose to watch.
Over the past few years we have found a number of programs that we all enjoy watching that are entertaining for the adults but still interesting for the kids.
Before we get into the list, I just want to mention that these are TV shows that I have deemed "family-friendly" for my own household.
Depending on your beliefs or the ages of your children you may have a different opinion.
As an elementary school teacher, I think I have a pretty good idea of what is generally acceptable though. The list below includes my family's favorites as well as suggestions from my friends.
I have tried to include the ratings for each program when they are available for you to use as a guide.
I also know that some families have older children, so I have included programs that are more appropriate for tweens and teens too.
Note: These programs can all be found on Netflix, however some of the images and the links provided are from Amazon.
The Best Shows on Netflix for Kids
This post may contain affiliate links for your convenience. We only include brands we use and trust. See the full disclosure in the privacy policy.
The list below includes ideas for
Scan through the list to see suggestions that you think your family would enjoy.
You might also want to see this list >>>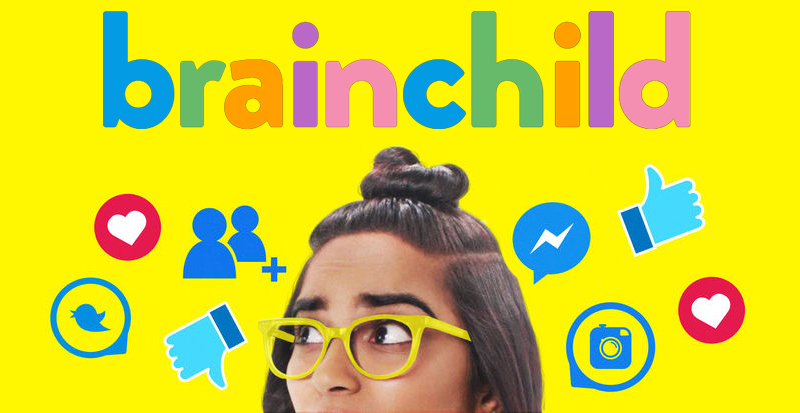 My kiddos LOVE this one! Full of fun STEAM (science, technology, engineering, art and math) facts and lessons. You can even download copies of the Brainchild curriculum to go along with the series on Netflix. Perfect if you homeschool!
Our entire family is OBSESSED with this show! I truly think the premise is revolutionary and is a creative and positive use of technology.

The show is hosted by Bear Grylls the survival expert, and IT'S INTERACTIVE!!!! That's right – as he goes through a survival situation you use your regular remote to make choices about what he does next.
For example, you get to choose if he takes the route through the river or through the forest – then the outcome of the show changes based on your decisions.

I love that this is something that we can watch together again and again and it's different each time. We have taken turns choosing, done boys then girls, or even played rock, paper, scissors to see who gets to make the next choice. So fun!

No, that's not a type-o…..that is the real name of the show.
This is a new spin off of Little Lunch (included below).

A hilarious kid-friendly sitcom, created to mimic a docu-series that follows four schoolmates as they solve mysteries.
A cute show about two teenage girls and neighbors that set good examples of what it means to support your friends through the ups and downs of life.
This reminds me of a show that I used to watch as a kid called "Hey Dude" on Nickelodeon. Set in rural Maine at Camp KiKiWaka your kids will love the humor and fun at this kids summer camp. I have to admit that I have laughed out loud a few times watching this one.
This program is geared toward toddlers and young children. It's full of music from The Beatles, so if you are a fan of the Fab Four you will love it as much as your kids do.
I spent hours playing this computer game in elementary school. Now they have brought Carmen to life in this animated series for kids. Full of geography lessons to boot!
Sure to be a hit with any horse lover!
Follow the antics of "identical twins" who are complete opposites as they navigate high school as the star athlete and Hollywood actress. My son loves this one too due to the brothers on the show who are hilarious. The earlier seasons are more appropriate for the whole family, while the newer seasons include dating topics more appropriate for teens.
I often describe this one to friends as a kids version of The Office. Set in Australia your kids (and you – I promise) will laugh out loud at the realistic and hilarious events that take place during the school day. Rated TV-PG
I often find myself cracking up as mischievous Masha drives Bear bonkers in the forest. As a parent I love that many of the episodes have no dialogue and are captivating for the kids to watch with only the music in the background. There are some episodes and new movies with more talking too.
Four super smart girls use science and technology to save the day in this series. Definitely for tweens and teens in my opinion – but I love that it includes strong and smart female characters.
A touching animated tales of a girl and her horse. If your family already loves Free Rein, Spirit will be a hit too!
Based on the brand new book series they updated the version of The Magic School Bus that we grew up with and it's just as good as the original.
Another Netflix series based on the best selling books brings important historical figures to life. From Amelia Earhart to Walt Disney – highly entertaining and funny.
Another TV Show based on the popular children's book series
Follow the antics of Mildred as she attends a prestigious academy to become a witch. Unfortunately, she struggles to be successful with the basics of being a witch.
Related Family Fun Posts:
Good Family TV Shows on Netflix
A surprisingly interactive TV show that explains how your brain works. My kids are always captivated to see how your brain can trick you. Our whole family loves the activities that they embed into the show – super fun for everyone.
Perfect for a rainy afternoon – or even right before bedtime. Bob Ross' soothing voice is sure to lower everyone's blood pressure and create a sense of calm. Relax and enjoy while he creates "happy little clouds". (Rated G)
While it was recently pulled from Netflix, a social media movement to bring it back has been successful and new seasons will return in 2020.

This show is a modern-take on the classic version of the show by the same name from the 1970's. In this version, a Cuban-American single mom is raising her family in So Cal, while dealing with PTSD as a result of her service in the Army. (TV-PG)
***Update – Season 2 was just released and the themes of this season are much more mature than Season 1. I still think this is a great family friendly show to watch, but not for super young kids. There has been some mild violence and mild sexuality. Please watch at your own discretion***
We just discovered this new series on Netflix and it has been a hit with all of us.
Even my husband who typically doesn't get too excited about "family-friendly tv shows" loves this one.
The premise is that a young girl contacts and moves in with "distant relatives" after her parents are killed in a car accident….in reality she is a con artist.

Sean Astin and Melissa Joan Hart play the parents who take her in and try to support her, along with their two teenage children.

I have to admit that the show has twists and turns that keep you interested and super intrigued to see how the story ends. Rated TV-PG.
Starring real-life husband and wife Russell and Justine Simmons, All About the Washingtons is very similar to the reality show "Running Russell".

The series begins "after Joey decides to retire from a long career as legendary hip-hop royalty, his wife Justine, takes advantage of the opportunity to pursue a career of her own now that Joey is available to focus on raising the kids and keeping the house in order. (TV-PG)
This docu-series explores the habitat and wildlife of both the Artic and Antarctic. The impact of global warming is a strong focus of the series – perfect for inspiring a family conversation about how to protect our environment.
Full Disclosure: I have never watched this show. However, I have lots of friends who were absolutely obsessed. The story is focused on the relationship between a single mom and her teenage daughter. Perfect for tweens and above (not young kids_
Perfect for any history lovers in your house. This reality series follows two historians as they travel through abandoned mines and historical landmarks of the wild west. (TV-14)
Follow the lives of four girls, living away from home in Britain during World War 2. Watch as they adapt to their new lives working on a run-down farm on a large opulent estate. (TV-PG)
I don't think this one needs an explanation….. (Rating 14+)
27.

Minute to Win It
Our kids love watching this one with us. Afterward, they typically want to try the games themselves which makes for a fun Family Night activity. Rated TV-PG
Such a fun and positive family-friendly show. If features cuisine from all over the world and is a great way to learn about other cultures. This would be a great series to include in a geography unit if you homeschool.
Hands-down, one of our all time favorites. We really appreciate the laid-back contestants who show that you can be kind and competitive at the same time.
Watch as 29-year-old Kimmy Schmidt adjusts to life in modern New York after spending 15 years being held in a doomsday cult.

I know it sounds dark and gloomy, but the show doesn't focus on that.

Determined to be seen as something other than a victim and armed only with a positive attitude, Kimmy decides to restart her life by moving to New York City, where she finds a roommate and starts working as a nanny. (TV-14)
Follow the adventures of teen celebrity Kaylie Konrad as she attends middle school wilderness club leader.
32. Captain Underpants Epic Choice-o-Rama
This interactive special has Harold and George asking audiences to decide how they stop Krupp from blowing their treehouse to smithereens.
Watch a comedy legend lead a panel of children that offer unscripted advice to celebrities and average people about everyday issues in front of a live audience.
When an 11 year old Noah has to start middle school with social anxiety disorder, he finds strength in a lovable comfort mutt named Dude.
More Kid-Friendly Movies, Series and Programs
Our favorite family-friendly Netflix shows in 2020.
Any of your favorites missing from the list? Please include them in the comments below!
The Best Family Series on Netflix in 2020