One way to decrease stress and increase happiness is to simplify meal-time. We all need those "go-to" recipes that are delicious, satisfying and quick. The best thing about one pot meals is that they also reduce our time spent cleaning after the meal. The sooner you can get on with relaxing at the end of the day – the better right?
Two Weeks of One Pot Meals

Not just Chicken and Rice!
I have compiled a list of One Pot Meals to help you simplify meal time. With these recipes in your back pocket you will never be stuck in the "what's for dinner" rut again. This list includes something for everyone including chicken, beef, vegetarian and vegan meals from a variety of cultures.
One Pot Chicken Recipes
One Pot Beef Recipes
7. Nothing takes you back to those homemade meals by mom days like Sloppy Joes. This One Pot Sloppy Joe Noodle Skillet is gonna wrap it's arms around you like a hug from grandma! Recipe from ASpicyPerspective.
8. Who doesn't want a One Pot Burrito Bowl done in 30 minutes? Check out Jamielyn's recipe at I Heart Naptime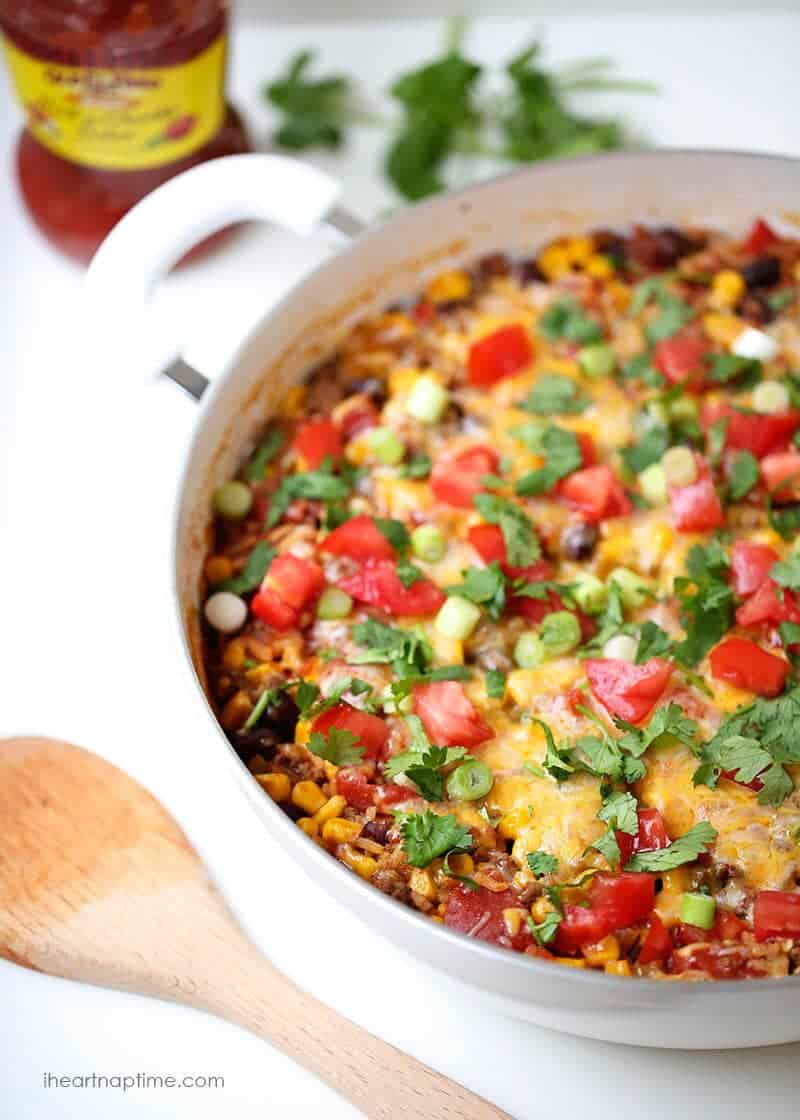 9. Take a culinary trip to Eastern Europe and indulge in this hearty meal of One Pot Un-Stuffed Cabbage Rolls. Paprika, tomatoes and cabbage come together for a statisfying and delicious dish. Visit Corey at FamilyFreshMeals.com for the full recipe.
One Pot Vegetarian Meals
10. Everyone loves Chili Mac – even vegetarians! That's why I am sharing this One Pot Vegetarian Chili Mac with you from Joy @ BuildYourBite.com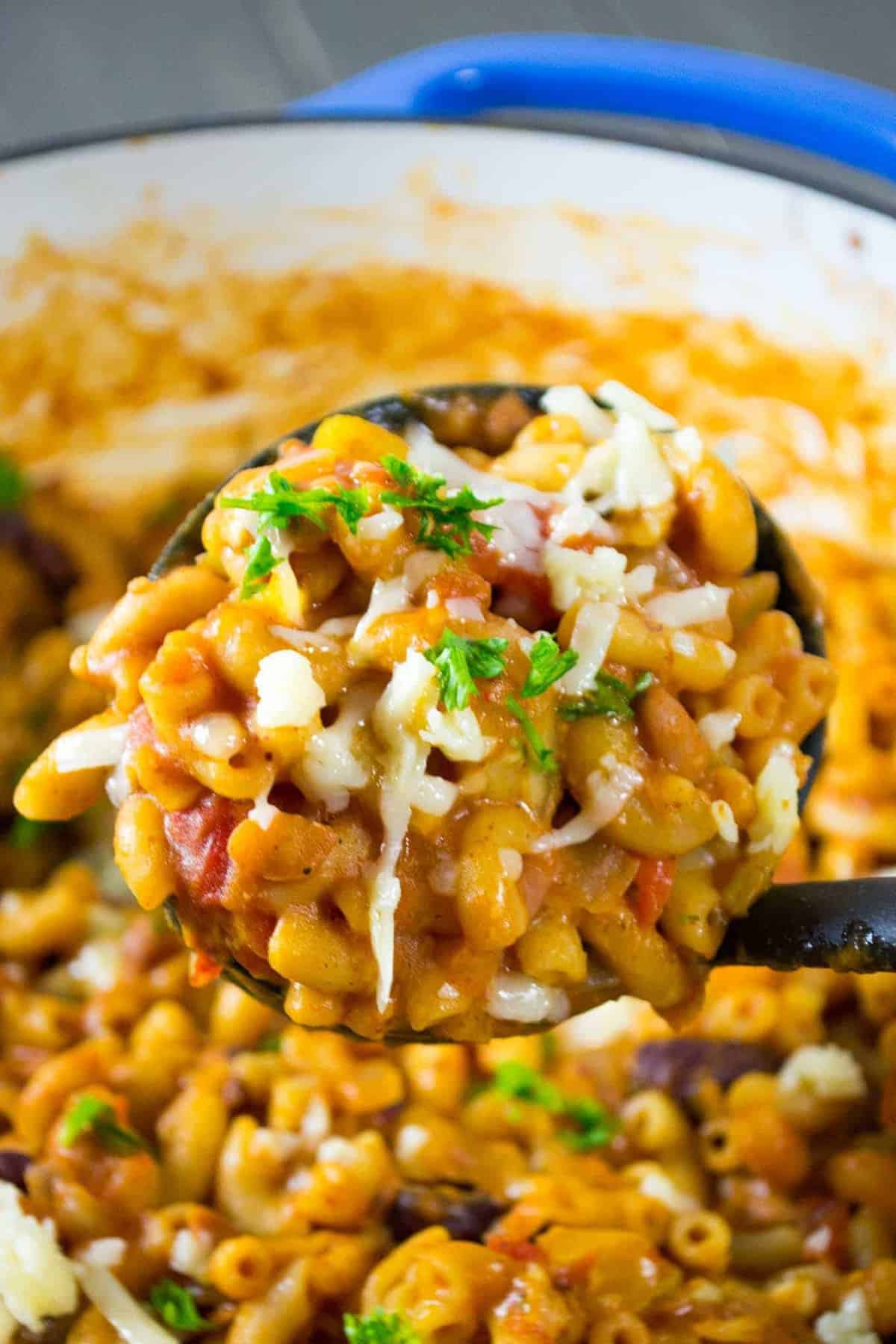 11. April Golightly's One Pot Pad Thai is the perfect light meal for a busy weeknight – and perfect for lunch leftovers the next day!
One Pot Vegetarian AND Gluten Free Meals
12. Lindsay at VeggieBalance is rockin' the one pot meal with this One Pot Wild Rice Soup. The perfect Vegetarian and Gluten Free one pot meal!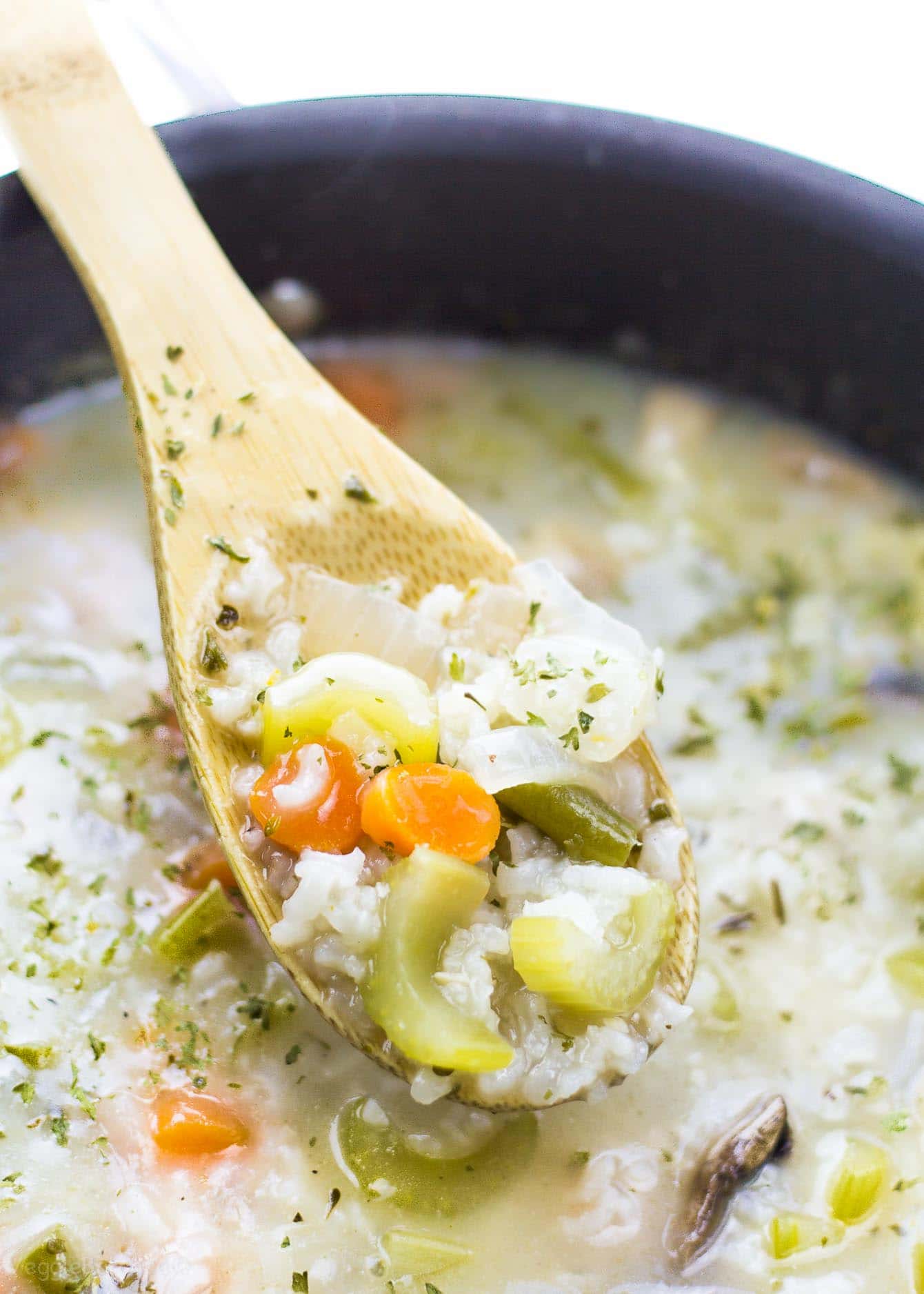 13. Spicy lentils, black beans and rice are the star of this Vegetarian and Gluten Free One Pot Mexican Meal. Find the full recipe at RecipeRunner.com
Vegan's like One Pot Meals too!



14. Vegans and omnivores alike will love this One Pot Fettuccine Alfredo with Peas and Roasted Cherry Tomatoes from Jenn @ NeurticMommy (aren't we all?). for the full recipe.
There you have it folks! Enough One Pot Meals to last you 14 days! I don't know about you but that sounds like a challenge.
We would love to hear from you! Have you ever made one pot meals for two weeks straight? With the variety in this line up I think we could do it and be quite happy!
Related Post: Simple and Delicious Healthy Snacks