Whether you are looking for design inspiration or are in need of some motivation to declutter your playroom these images are sure to satisfy. Below you will find tons of creative and clutter-free minimalist playrooms. Take a look!
Minimalist Playroom Ideas
Let me guess…
The toys are taking over your house?
Isn't it funny that you create a playroom to keep the toys contained, yet the toys end up spread all over the house?
Well, hopefully you've realized that the problem is that there are simply too many toys.

And ya know what?
Having tons of toys doesn't just prevent you from having a calm and clutter-free home, it also can cause "TOO MANY TOYS SYNDROME" in your children.
So, even if you just like the look of a minimalist playroom, I promise that you will love the added benefits that purging the toys will provide.
Simple Playroom Decor
This post may contain affiliate links for your convenience. We only include brands we use and trust. See the full disclosure in the privacy policy.
Let's take a look at some gorgeous yet simple minimalist playrooms to get inspired: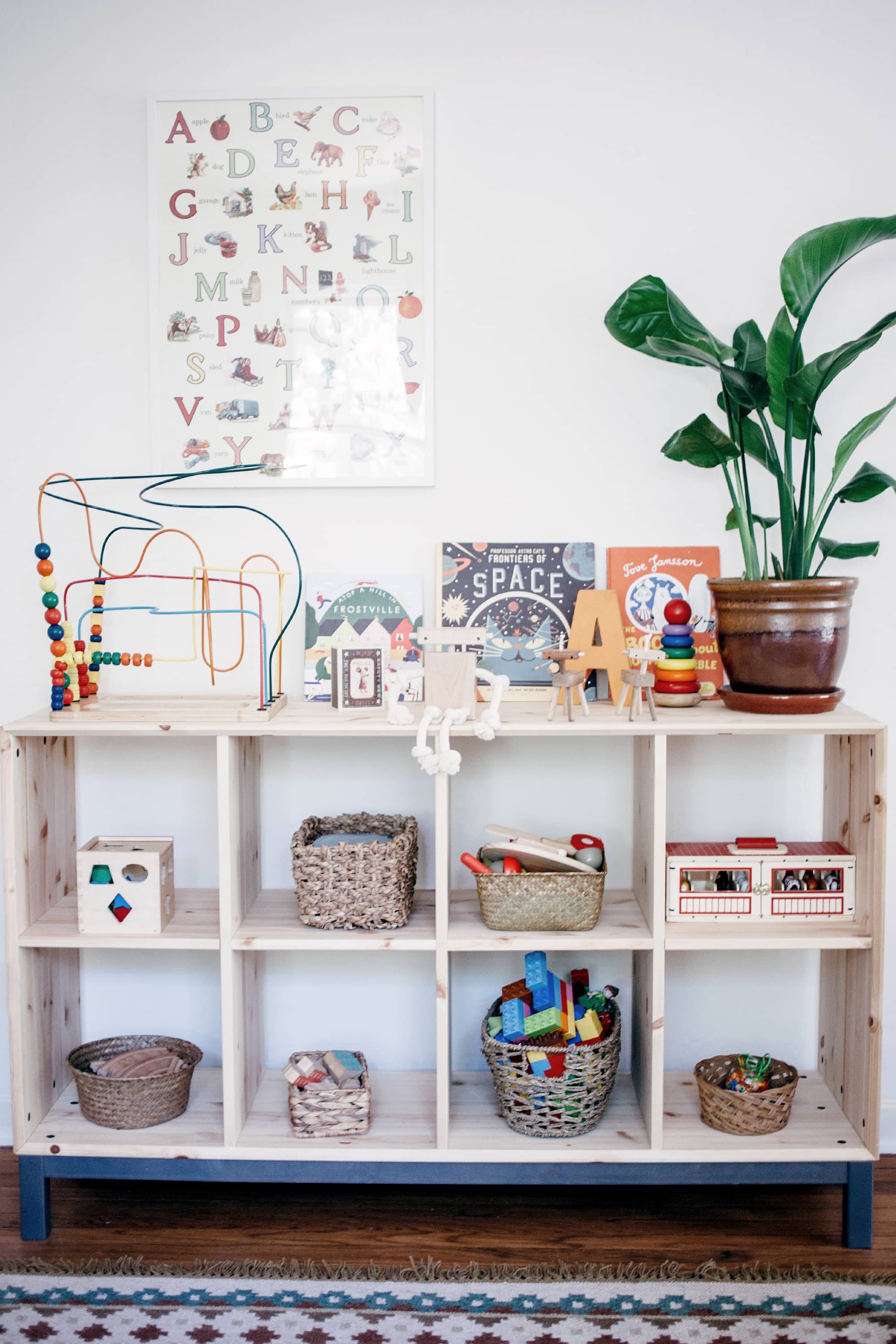 READ THIS NEXT:
Minimalism with Kids; 5 Practical Steps to Make it Easy
There you have it mama! Tons of great ideas to inspire you to create a minimalist playroom in your own home!
Aren't You Just Loving These Minimalist Playroom Ideas?